What's up Gaming Heroes! This is the first in a series of spotlights where I take the time to highlight the efforts of our Community Members! This is was a painstaking process by Hjorthie to help keep track of all farmable mounts currently in the game!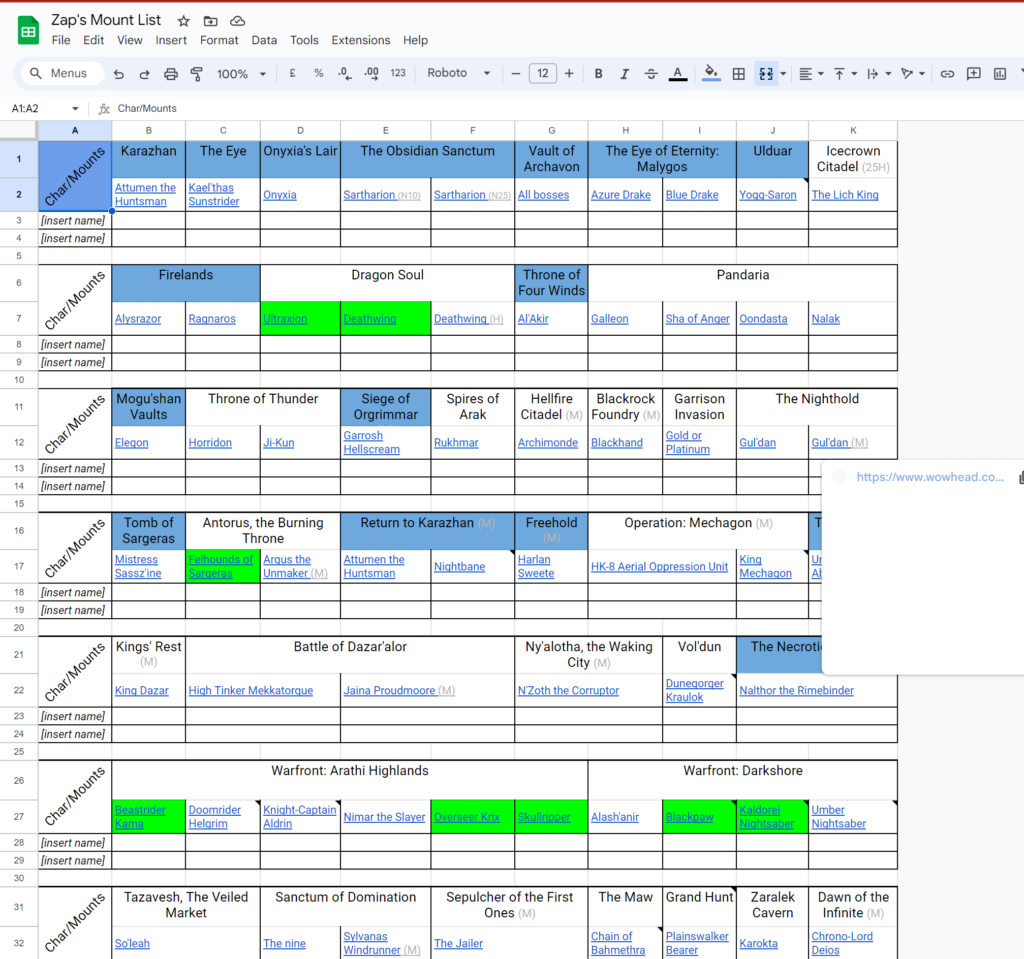 Check out the Links below for a link to her Drive where she shared and MANY different copies of the spreadsheet, written instructions, and a link to a video I made highlighting the spreadsheet usage!
https://drive.google.com/drive/folders/1IMXSnvxo2z7peX6s-2kSVLzciU-1Ydkb
And if you'd like a direct link to my video, check it out HERE!
Thanks for taking a look, and make sure to visit our Discord or leave a comment on the Community Guides page if you'd like to see YOUR own guides posted here for the community to see!